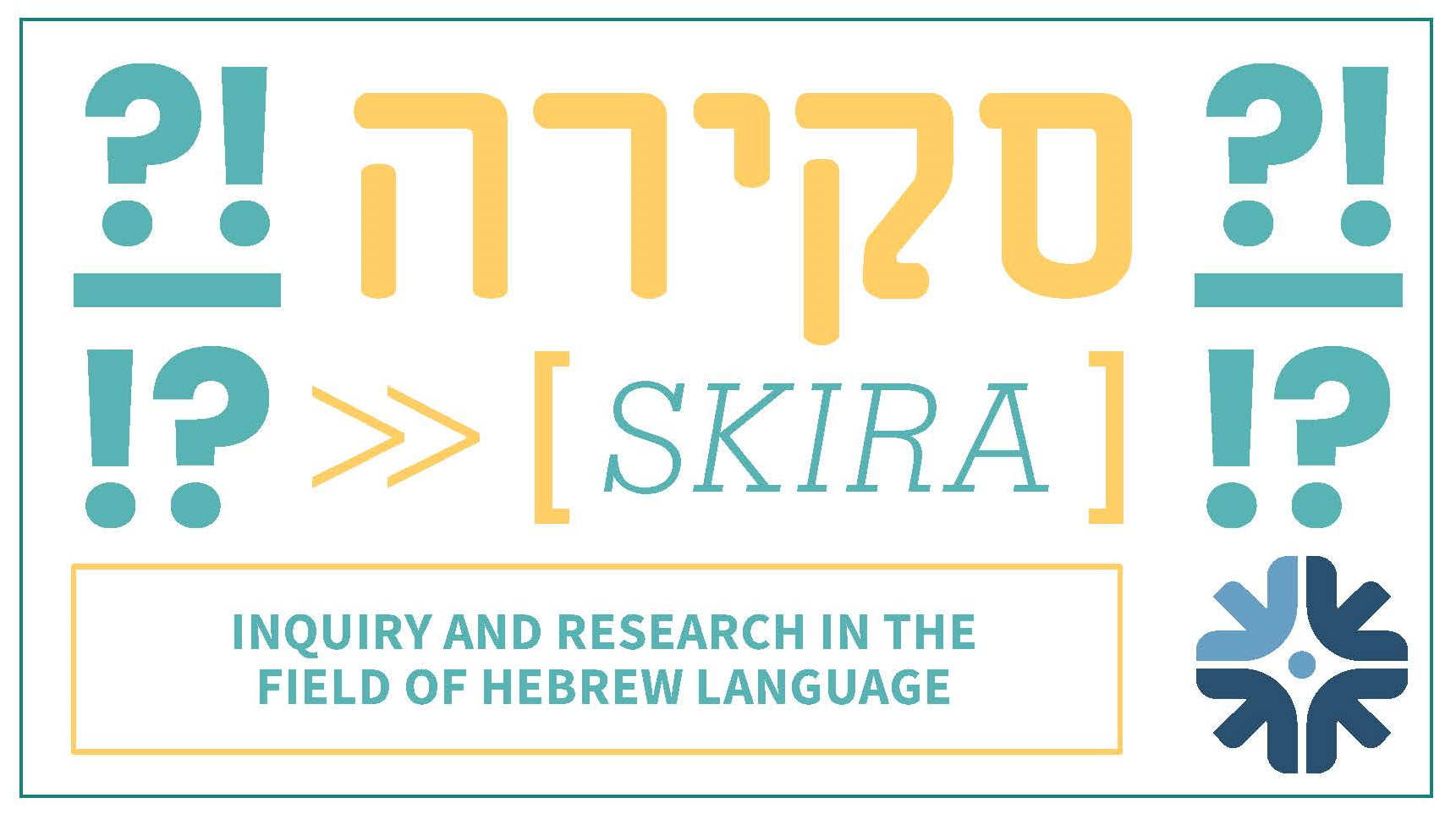 Hebrew at the Center Presents the Latest in Hebrew Language Research
Hebrew Infusion
Language and Community at American Jewish Summer Camps
RECORDED
THURSDAY, AUG. 27, 2020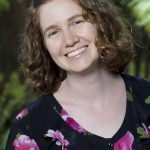 Dr. Sarah Bunin Benor
Hebrew Union College-Jewish Institute of Religion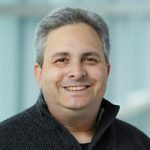 Dr. Jonathan Krasner


Mandel Center for Studies in Jewish Education, Brandeis
Dr. Sharon Avni
BMCC, City University of New York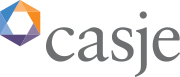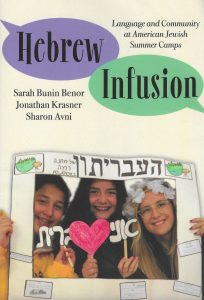 An engaging presentation of new research on how camp directors and staff came to infuse Hebrew in creative ways and how their rationales and practices have evolved from the early twentieth century to today. Join these three researchers as they explore conflicting ideologies around Hebrew education in the camp setting and how hybrid language can serve a formative role in fostering religious, diasporic communities.
Let's Stop Calling it "Hebrew School"
Rationales, Goals, and Practices of Hebrew Education in Part-time Jewish Schools
RECORDED
tUESDAY, AUGUST 4, 2020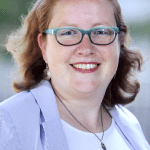 Dr. Netta Avineri
Middlebury Institute of International Studies at Monterey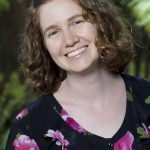 Dr. Sarah Bunin Benor
Hebrew Union College-Jewish Institute of Religion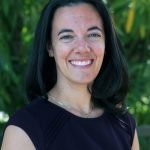 Rabbi Nicki Greninger Director of Education, Temple Isaiah, Lafayette, CA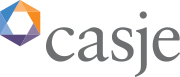 An engaging presentation of new research on the what, how and why of Hebrew education in part-time Jewish settings. The three primary researchers will share findings from their 2019 study that integrated a range of data from across the United States, including over 500 school director surveys, classroom observations in 12 schools, and nearly 400 student, clergy, parent, and teacher surveys at 8 schools. Trends, successes, and challenges will be highlighted – followed by applicable recommendations for stakeholders in similar settings. There will be ample time for Q & A.
Note: By registering, you agree to participate in a webinar that will be recorded and made available for the field of Hebrew education.
Dr. Netta Avineri is Language Teacher Education Associate Professor and Intercultural Competence Committee Chair at the Middlebury Institute of International Studies at Monterey (MIIS). She is a co-editor of the 2019 (Routledge) Language and Social Justice in Practice and author of the 2017 (Palgrave Macmillan) Research Methods for Language Teaching: Inquiry, Process, and Synthesis.
Sharon Avni is Professor of Academic Literacy and Linguistics at BMCC at the City University of New York (CUNY). She is the co-author of Hebrew Infusion: Language and Community and American Jewish Summer Camps, and is a research affiliate at the Jack, Joseph and Morton Mandel Center for Studies in Jewish Education at Brandeis. Her current work examines modern day Hebraists in the United States.
Dr. Sarah Bunin Benor is Professor of Contemporary Jewish Studies at Hebrew Union College, Los Angeles, and Director of the Jewish Language Project. Her books include Becoming Frum: How Newcomers Learn the Language and Culture of Orthodox Judaism and Hebrew Infusion: Language and Community at American Jewish Summer Camps.
Rabbi Nicki Greninger is Director of Lifelong Learning at Temple Isaiah in Lafayette, CA.  Dedicated to innovation and excellence in Jewish education, Rabbi Greninger is a recipient of the Pomegranate Prize by the Covenant Foundation, a current Wexner Field Fellow, and one of the co-founders of #OnwardHebrew.
Dr. Jonathan Krasner is the Jack, Joseph, and Morton Mandel Associate Professor on Jewish Education Research at Brandeis University. He is the author of The Benderly Boys and American Jewish Education (Brandeis University Press, 2011), which won the 2011 National Jewish Book Award in American Jewish Studies, and a co-author of Hebrew Infusion: Language and Community in American Jewish Summer Camps (Rutgers University Press, 2020).
The Consortium for Applied Studies in Jewish Education (CASJE) is an evolving community of researchers, practitioners, and philanthropic leaders dedicated to improving the quality of knowledge that can be used to guide the work of Jewish education.