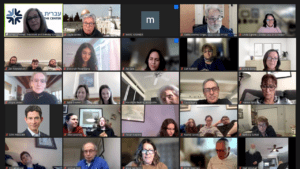 Support Heseg/הישג and Hebrew at the Center Today!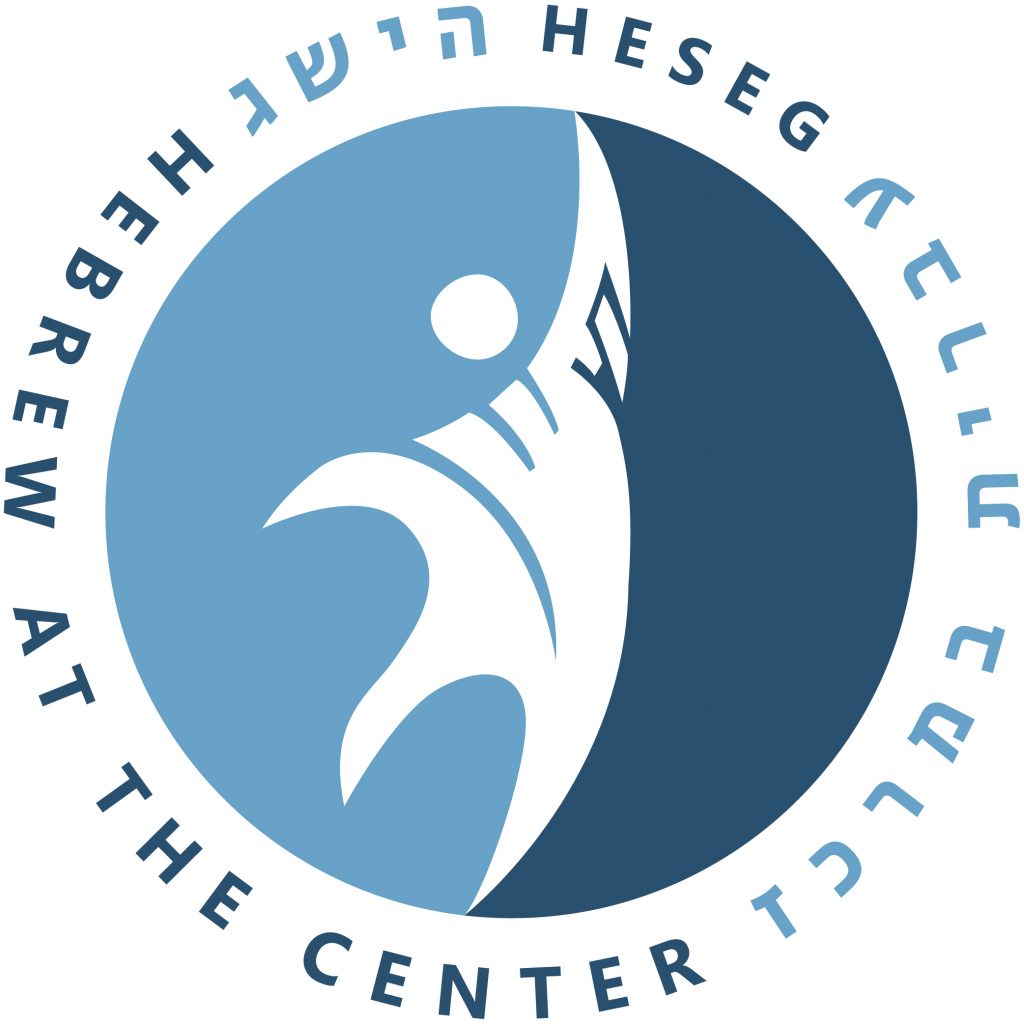 Join in supporting Hebrew at the Center's Heseg/הישג event that honors Hebrew language achievement among middle and high school students, their current or most recent Hebrew teacher, and their schools. HESEG/הישג is also an opportunity to celebrate the birthday of both the formative leader in Modern Hebrew Eliezer Ben-Yehuda and HATC founder and Board President Arnee R. Winshall. This year, the virtual event will be held on Sunday, January 22, 2023 at 6:00 – 6:55 PM EST.
YOUR SPONSORSHIP SENDS A POWERFUL MESSAGE TO STUDENTS! Help us recognize their tremendous effort in acquiring the skills of Modern Hebrew, strengthening their identity and ability to participate in a Jewish life.
SPONSORS AT $1,800 AND ABOVE WILL BE RECOGNIZED AT THE EVENT AND IN THE HESEG MARKETING MATERIALS.
Since its inception, Hebrew at the Center has partnered with individuals and foundations deeply committed to transforming the field of Hebrew language learning. We invite others to join this growing list of investors in the Hebrew learning revolution.
The Alpert & Alpert Foundation
The Alroy Family Fund
Areivim Philanthropic Group
Uri and Vanessa Benhamron
Joanne Blauer
Covenant Foundation
Crown Family Philanthropies
Jennifer Davids & Andrew Ergas
Alisa Doctoroff
Harold Grinspoon Foundation
Joel Hellman
JESNA
Jim Joseph Foundation
Joe and Pam Kanfer
Marc Kramer and Jeffrey Richard
Levine – Lent Family Foundation
Lippman Kanfer Family Foundation
Mayberg Foundation
Reinharz Family Foundation Trust
The Rosenblatt Family Charitable Trust
Ben and Esther Rosenbloom Foundation, Inc.
Rubin Family Foundation Inc.
Mark and Marjorie Sokoll
Elaine and Joseph Steiner
Todd and Amy Sukol
Diane Troderman
The Harry and Jeanette Weinberg Foundation
Arnee and Walter Winshall
Winshall Charitable Gift Fund