הערכות – מה? למה? למי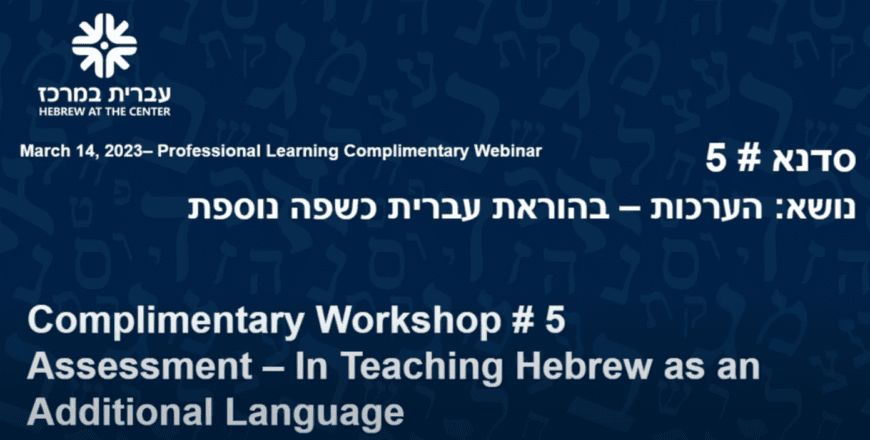 Assessments – What? Why? For Whom?
In this complimentary workshop we will review the range of assessments that are needed for Hebrew language educators to design data-informed, equitable and effective instruction. We will define and provide examples for traditional quantitative measurements and alternative qualitative assessments such as performance-based and process-based assessments. For each type of assessment, we will discuss the objective, format, timing, amount, content, language, and authorship of the assessment and feedback.