Become a Hitkadmut Presenter
Last year we learned from dozens of educators and industry professionals, who presented insightful material for four different tracks of audiences: Novice teachers, veteran teachers, Hebrew leaders and heads of school.
If you would like to be a presenter at November's Hitkadmut conference, please complete our call for proposals by July 10, 2023. 
הציגו בכנס התקדמות
בשנה שעברה למדנו מעשרות מחנכות ואנשי מקצוע מתחום הוראת העברית, שהציגו לארבעה קהלים במסלולים שונים: מורים מתחילים, מורים ותיקים, מנהיגים לעברית וראשי בתי ספר.
אם תרצו גם להציג במהלך הכנס הקרוב, אנא מלאו את הקול קורא שלנו (מועד להגשה – 10 ביולי 2023).
The theme of this year's virtual conference is "Hebrew for all!"
Every student in our schools has the right to learn and know the Hebrew language. Creating appropriate accessibility requires knowledge. We, the Hebrew educators, must expand our knowledge about tailoring instruction, accessible teaching methods, principles for designing accessible learning environments, technology in the service of the learner, and more.
Over the course of two days, Hitkadmut: The Annual Hebrew Educators Conference can help new and veteran Hebrew teachers and school leaders accomplish this goal.
The Hitkadmut conference is also an opportunity for Hebrew educators and school leaders to build community and strengthen this field so central to strong Jewish communities.
Early bird registration is just $59 until August 25, 2023!
נושא הכנס הווירטואלי השנה הוא "עברית לכל קול". 
לכל תלמיד.ה בבית ספרנו יש את הזכות ללמוד ולדעת את השפה העברית. יצירת הנגשות מתאימות דורשת ידע. עלינו, המורים והמורות לעברית להרחיב את הידע שיש לנו על תהליכי פדגוגיה מותאמים, על אמצעי הוראה מונגשים, על עקרונות לבניית סביבות למידה מונגשות, על טכנולוגיה בשירות הלומד.ת ועוד. 
בכנס יישתתפו מורים.ות חדשים.ות להוראה בכלל או להוראת עברית כשפה נוספת בפרט, מורים.ות ותיקים.ות, רכזי.ות עברית וראשי בתי ספר.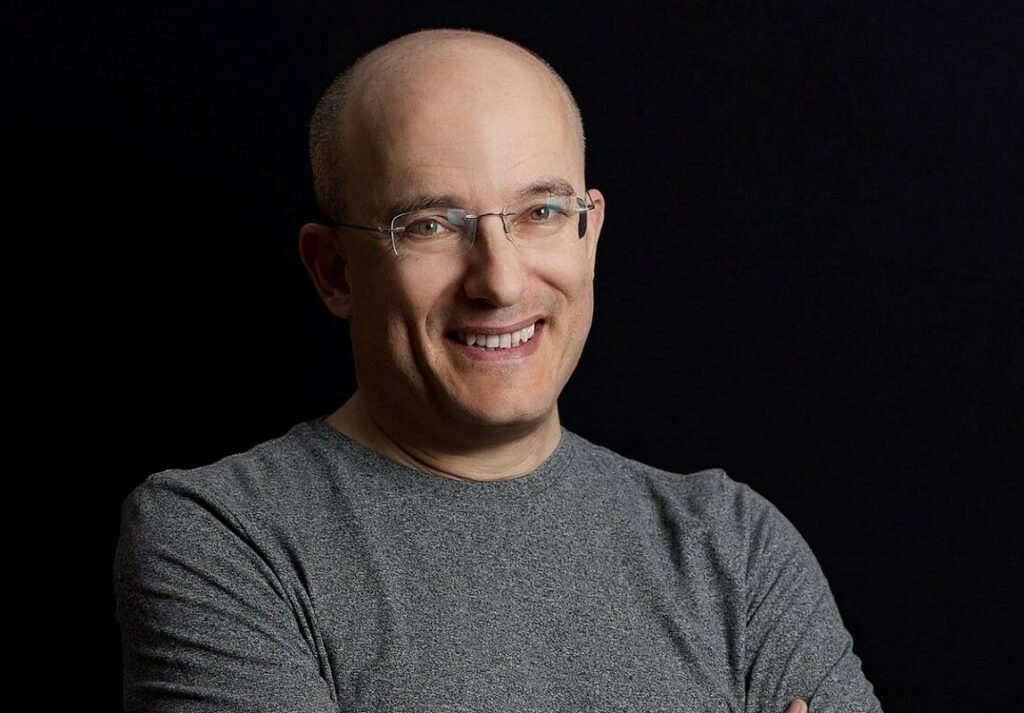 Learn from Brilliant Scholars 
Our list of presenters and speakers is beginning to grow, and we're excited to welcome Gil Hovav as one of our keynote speakers!  Gil Hovav, Israel's leading culinary journalist and television personality, comes from one of the most respected lineages in the Jewish world: he is the great-grandson of Eliezer Ben-Yehuda, the reviver of the Hebrew language; the grandson of Itamar Ben-Avi, who began modern Hebrew journalism; and the son of Moshe & Drora Hovav, "founding members" of Israel's modern day public radio. 
Gil himself, with his illustrious career in journalism, publishing, television and as an author, has played a major role in the revival of Israeli cuisine and the change Israel has undergone in recent years, from a country of basic traditional foods into a "gourmet nation". 
למדו מהטובים שיש!
רשימת הדוברים והדוברות שלנו מתחילה לגדול, ואנחנו נרגשים לקבל את גיל חובב כאחד מהדוברים המרכזיים שלנו! גיל חובב, עיתונאי הקולינריה ואיש הטלוויזיה המוביל בישראל, מגיע מאחת השושלות הנחשבות בעולם היהודי: הוא נינו של אליעזר בן-יהודה, מחיה השפה העברית; נכדו של איתמר בן-אבי, שהחל את העיתונות העברית המודרנית; ובנם של משה ודרורה חובב, "החברים המייסדים" של הרדיו הציבורי המודרני של ישראל.
גיל עצמו, עם הקריירה המפוארת שלו בעיתונות, בהוצאה לאור, בטלוויזיה וכסופר, מילא תפקיד מרכזי בהחייאת המטבח הישראלי ובשינוי שעברה ישראל בשנים האחרונות, מארץ של מאכלים מסורתיים בסיסיים לאומה של "אוכל גורמה".
Countdown to Hitkadmut!!!
Highlights from the January 2023 Conference
Greetings from Ifat Ovadia-Luski, Director of the WZO Department of Hebrew Language and Culture
Why do students learn Hebrew? Answers from teen recipients of the Global Seal of Biliteracy for Hebrew and the Heseg award
Greetings from Hana Dorsman, CEO of UnitEd
Greetings from Zohar Vloski, Global Director of Zionist Education, Jewish National Fund America and KKL
Conference Partners, Sponsors & Associates