PROFESSIONAL LEARNING OPPORTUNITIES
מפתח הזהב של החינוך העברי הוא הלשון העברית
                                      חיים נחמן ביאליק ~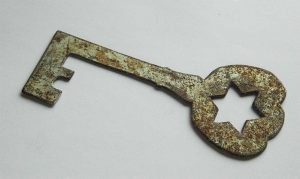 "The golden key to Jewish education is the Hebrew language."
~ Chaim Nachman Bialik
Hebrew at the Center believes excellent teachers and leaders are at the heart of excellent schools and invests heavily in supporting the professional development of Hebrew teachers and leaders in every setting.
ארגון עברית במרכז מאמין שמורים ומובילים מיומנים מהווים מרכיב חיוני בהצלחה של בתי ספר ולכן שם לו למטרה לתמוך ולקדם למידה מקצועית בכל מוסד חינוכי שבו הם עובדים.
MAY - JUNE 2021 – COMPLIMENTARY PROFESSIONAL LEARNING OPPORTUNITIES
HATC has created and fully-subsidized virtual workshops open to professionals in the field, addressing current pedagogical and strategic needs. 
NOTE: All sessions will be recorded and available for viewing at a later date; by registering for the live session, participants are agreeing to be recorded for these purposes
מאי - יוני 2021 - הזדמנויות ללמידה מקצועית ללא עלות
צוות ״עברית במרכז״ מציע מפגשים וירוטואלים ללא עלות לקהילת המורים/ות הרחבה המתייחסים לצרכים פדגוגיים ואסטרטגיים עכשוויים.
לתשומת לבכם: כל המפגשים יוקלטו ויהיו זמינים לצפייה לקהל הרחב במועד מאוחר יותר.  בהירשמכם למפגש הוירטואלי, אתם מביעים הסכמה גם לכך שתוקלטו לצרכים שהוזכרו. תודה מראש.
View Video Recordings of These Prior Sessions:
וובינר למורים לעברית: כיצד לדווח אודות תפקודי הלומד
Hebrew Teacher Webinar: Narratives for Reporting Students' Outcomes 
חגיגת סוף שנה – סדנה למורים לעברית
Effective Covid Teaching Strategies – Celebrating Successes, Learning from Peers & Looking Ahead
וובינר למנהיגים בתחום העברית: איתור מורים לעברית – האתגר
 Finding Hebrew Teachers – A Communal Challenge (Co-Sponsored with Prizmah)
אנו מזמינים מנהיגים ומובילי תכניות להוראת העברית לדון באתגרים לאיתור מורים המוכשרים להוראת השפה. במפגש זה נקשר בין ארגונים ובתי ספר המחפשים מורים לעברית וארגונים המחפשים למקם מורים לעברית. לפגישה יצטרפו נציגים מ Talent Educators, בונים ביחד ו- WZO – מורים שליחים, שיוכלו לשתף אותנו במשאבים שלהם לאיתור מורים לעברית.
We invite leaders in the field of Hebrew education to discuss the challenge of identifying qualified Hebrew teachers. In this meeting we will introduce organizations and schools looking for Hebrew teachers and organizations that are looking to place Hebrew teachers. We will be joined by Talent Educators, Bonim B'Yachad and WZO's Morim Shlichim, who can share their resources for identifying Hebrew teachers. This webinar will be facilitated in English.
Workshop Date: Wednesday, June 23, 2021
Time: 3:00-4:00pm EDT; 12:00-1:00pm PDT

This introductory workshop is fully-subsidized by Hebrew at the Center and co-sponsored with Prizmah, the Center for Jewish Day Schools.
VIEW THE VIDEO OF THE SESSION FROM 5.19.21
PROFESSIONAL DEVELOPMENT OPPORTUNITIES FOR HEBREW TEACHERS & EDUCATORS - SUMMER 2021
The field of second language teaching is constantly developing and being updated. Participation in professional learning activities and groups strengthens and promotes the teaching skills of language teachers, enables peer relationships and opportunities for active collaborations.
הזדמנויות להעשרה מקצועית למורים לעברית - קיץ 2021
הוראת שפה נוספת/ זרה היא דיספלינה המתפתחת ומתעדכנת באופן שוטף. השתתפות בקבוצות ופעילויות למידה מקצועית מחזקת ומקדמת את כישורי ההוראה של מורי השפה, מאפשרת קשרי עמיתים והזדמנויות לשיתופי פעולה.
SUPPORT & TRAIN YOUR HEBREW FACULTY DURING THE UPCOMING ACADEMIC YEAR
Providing your Hebrew faculty with focused professional development can both help strengthen your Hebrew program as well as provide your teachers with the conceptual and practical tools needed during this time of transition.
הזדמנויות תמיכה והכשרה לצוותי המורים שלכם במהלך שנת הלימודים הקרובה
תמיכה ממוקדת במורי העברית מעצימה את תכנית העברית בבית ספרכם/ן ומציידת את המורים/ות בכלים חשיבתיים ומעשיים במיוחד במצבי למידה משתנים.