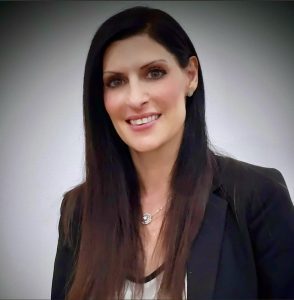 On behalf of the leadership and staff of Hebrew at the Center (HATC), I am thrilled to announce that Dr. Esty Gross will be joining our professional team as Chief of Staff and Director of Education as of May 16, 2022.
For the past five years, she has served as the Education Director for Hebrew Studies, Global Division for the Center for Educational Technology (CET), a leading provider of Hebrew curriculum and professional development for the Jewish educational field worldwide. She has worked within academia as a former Associate Coordinator of DeLeT L'Ivrit and currently serves as a Visiting Lecturer at DeLeT Lehoraat Ivrit at Hebrew Union College and as an Adjunct Professor in the MAT-TESOL program for the University of Southern California. Esty has over twenty-five years of field experience, starting as an English teacher in Israel, and upon moving to the United States, as a Hebrew teacher, Department Chair, Curriculum Specialist, Professional Development Consultant, and Director in leading Jewish day schools in the Los Angeles area.
A former Co-Chair of the National Association for Hebrew Teachers (NAHeT) and a member of the Council for Hebrew Language and Culture in North America, Esty has presented in countless schools and conferences and has written numerous articles, authored and co-authored textbooks, and is currently in the process of publishing two books on Hebrew pedagogy and equitable language education.
Esty received her doctorate in Educational Leadership at the University of Southern California, holds an M.A. in Management and Leadership in Education from Tel Aviv University, a Coordinator and Master Teacher Certificate from Hebrew College, and a B.A. in English Linguistics as well as a Teacher's Diploma for Teaching English as a Second Language from Bar Ilan University.
As Esty has shared, "I am driven by the belief that language is intimately bound to identity, culture, and power and all these factors must be attended to in order to support effective and equitable language learning. In the context of Hebrew language education. I believe that mastery of the Hebrew language promotes students' understanding of global Jewry and culture, increases their overall academic performance, supports their understanding of their own language, strengthens their Jewish identity, and fosters their appreciation and tolerance to other peoples and cultures. I cannot wait to work with the extraordinary team of professionals at Hebrew at the Center to make real our shared vision for Hebrew in North America and beyond.
Esty is a thoughtful, reflective, and intentional educator and a focused, collaborative, and effective leader. I am certain that as Chief of Staff, she will play an essential role as thought partner and colleague to the entire staff as she joins Hebrew at the Center at this pivotal moment in its maturation and growth. In her additional role as Director of Education, she will also provide support, leadership, and supervision to our professionals working in the day school space and advancing our informal educational efforts.
Please join us in celebrating this exciting moment and help us welcome Esty to her new role when she begins in a few weeks!
Rabbi Andrew Ergas,
CEO, Hebrew at the Center