שיחה/SICHA: CONVERSATIONS ABOUT HEBREW AND THE JEWISH EXPERIENCE

Hebrew At The Center Presents Four Compelling Conversations
Hebrew, Culture And Identity
THURSDAY, MAY 21, 8:30 PM EDT
Professor, Washington University
Professor, Rice University

View Video of Sicha III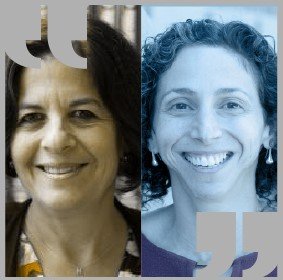 Learn more about our extraordinary Sicha participants:
Rabbi Elie Kaunfer is the President & CEO of the Hadar Institute, an organization committed to Jewish learning and community building (www.hadar.org). A Wexner Graduate Fellow & Dorot Fellow, Elie authored Empowered Judaism: What Independent Minyanim Can Teach Us about Building Vibrant Jewish Communities. Elie holds a doctorate in liturgy from the Jewish Theological Seminary, where he was also ordained; he also received semikha from his long-time teacher, Rav Daniel Landes.
Professor Ruth Wisse recently retired from her position as Martin Peretz Professor of Yiddish Literature and Professor of Comparative Literature at Harvard, and is currently Distinguished Senior Fellow at the Tikvah Fund. Her books on literary subjects include an edition of Jacob Glatstein's two-volume fictional memoir, The Glatstein Chronicles (2010), The Modern Jewish Canon: A Journey through Literature and Culture (2003), and A Little Love in Big Manhattan (1988). She is also the author of two political studies, If I Am Not for Myself: The Liberal Betrayal of the Jews (1992) and Jews and Power (2007). Her latest book, No Joke: Making Jewish Humor, a volume in the Tikvah-sponsored Library of Jewish Ideas, was recently published by Princeton University Press.
Dr. Jeremy Benstein is an educator, author and Hebrew lover with a BA in linguistics from Harvard, a master's degree in Judaic studies and a doctorate in cultural anthropology. Originally from the Midwest, he moved to Israel over 35 years ago and helped found the Heschel Center for Sustainability in Tel Aviv. Currently the managing editor of 929-English (Tanakh: Age-Old Text, New Perspectives – www.929.org.il), his most recent book is Hebrew Roots, Jewish Routes: A Tribal Language In a Global World.
Avraham Infeld is a well-known Jewish educator who founded Melitz, an Israeli education nonprofit that fosters Jewish identity, served as the president of Hillel and was the first international director of Birthright. Born in South Africa and raised in a Zionist family, Avraham made aliyah to Israel and studied Jewish History and Bible at the Hebrew University, and Law at Tel Aviv University. Avraham is the recipient of the Hebrew University's prestigious Samuel Rothberg Prize for Jewish Education, Hillel's Renaissance Award, and recently received the Sylvan Adams Bonei Zion Lifetime Achievement Prize,"recognizing Anglos who have made a major contribution to the State of Israel."
Nancy E. Berg, Professor of Hebrew & Comparative Literature at Washington University in St. Louis, is a past president of the National Association of Professors of Hebrew NAPH). Her publications include Exile from Exile: Israeli Writers from Iraq and More and More Equal: The Literary Works of Sami Michael. With Naomi Sokoloff she edited What We Talk about When We Talk about Hebrew (and What It Means to Americans), winner of the National Jewish Book Award for anthologies and collections, and the forthcoming Since 1948: Israeli Literature in the Making.
Melissa Weininger is the Anna Smith Fine Lecturer in Jewish Studies and the Associate Director of the Program in Jewish Studies at Rice University. She has a Ph.D. in Jewish Studies from The University of Chicago and an undergraduate degree from Harvard University. She teaches courses at Rice on Jewish literature and film, gender, and Israel.
Sharon Avni is Professor of Academic Literacy and Linguistics at BMCC at the City University of New York (CUNY). She is the co-author of Hebrew Infusion: Language and Community and American Jewish Summer Camps, and is a research affiliate at the Jack, Joseph and Morton Mandel Center for Studies in Jewish Education at Brandeis. Her current work examines modern day Hebraists in the United States.
Avital Karpman holds a PhD in Education from York University and is the Associate Clinical Professor and Director of the Hebrew Program, School of Languages, Literatures and Cultures and the Meyerhoff Center for Jewish Studies, University of Maryland.. Her research interests include the association between identity formation and Hebrew learning, language teacher training and curriculum development, and multimodal teaching of Hebrew. She is a recent recipient of an Andrew Mellon grant to develop open-source, digital content for less commonly taught languages and the author of Kisharim: A Textbook for Advanced Learners of Hebrew.