Adaptive Proficiency in a Time of Uncertainty
"I think we need to embrace the idea that we are the leaders we've been looking for."
— Author, social activist, philosopher and feminist Grace Lee Boggs
Our field finds itself in a period of extreme fluidity, uncertain about next week let alone next month or year, challenged by pressures beyond our control. At the same time, we must prepare ourselves, our teams and our programs for the coming months and year to ensure that we remain safe, sustainable, and able to accomplish our mission to elevate our students' learning outcomes.
At Hebrew at the Center, we believe the core idea in Grace Lee Boggs' quote calls upon all of us to understand that in this time of change, we have no choice but to rise to the occasion and help one another become "the leaders we've been looking for." To that end, our team has been retooling our resources, knowledge base, and skills to help Hebrew teachers and leaders, school and organizational leaders, and the field to ensure that we can continue to support the effective teaching of Hebrew and our ongoing efforts to revolutionize this work in multiple settings.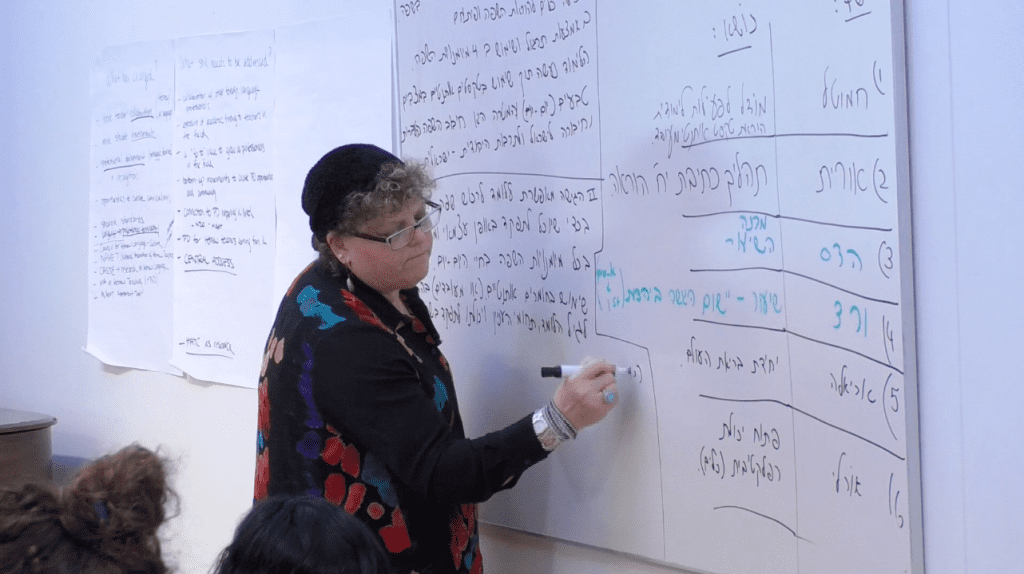 This moment calls upon us all to be adaptive and agile, deft and determined. The following menu of training, coaching and consultancy services will help individual teachers, faculties, and schools be prepared for a range of possibilities and provide our partners with access to the best thinking emerging from the field. While we cannot project what the new school year will look like, together we can make certain we can attend to the fundamentals of our work in a variety of physical and digital settings.
NOTE: All sessions will be conducted in Hebrew. Sessions will be recorded; by registering for the live session, participants are agreeing to be recorded for these purposes.
PROFESSIONAL DEVELOPMENT OPPORTUNITIES FOR HEBREW TEACHERS:
הזדמנויות למידה מקצועית עבור מורים/ות לעברית
OPPORTUNITIES FOR SCHOOL AND HEBREW LEADERS
הזדמנויות למנהלי בית ספר ולראשי מחלקות לעברית​