The Hebrew at the Center
Competencies Framework
עברית במרכז מודל היכולות
As an exemplary educator, you are constantly seeking to improve your students' achievements through effective instruction.
In partnership with field leaders, practitioners, academics, and Hebrew educators like yourself, we at the Hebrew at the Center have developed the Competencies Framework that includes aspects that are essential for you as a Hebrew teacher to know and be able to do.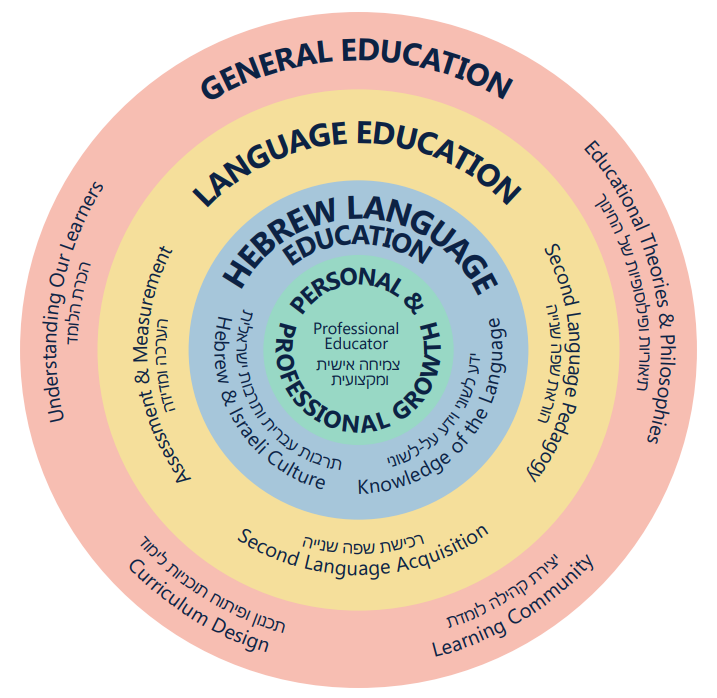 The framework includes four categories: general education, language education, Hebrew language education, and personal and professional growth.
These categories are further divided into ten Core Competencies. These ten Core Competencies guide HATC workshops and courses, ensuring that you and your team have access to well-rounded professional learning opportunities.